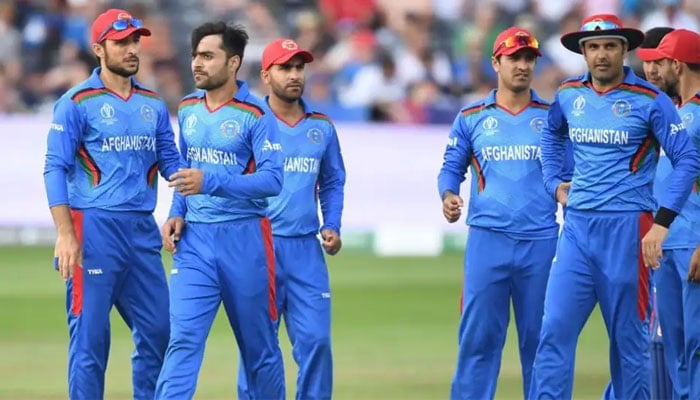 KARACHI: The Afghanistan Cricket Board (ACB) has suffered a financial crisis because funds from the International Cricket Council (ICC) haven't been able to reach the board after July 2021, ESPNcricinfo reported.
International sanctions have made it harder to transmit money into the country ever since the Taliban regained governmental control in August 2021.
According to ESPNcricinfo, the ACB will be able to pay only 30% of the salary to employees and other staff working in Afghanistan, despite having finished making all outstanding payments to players at all levels and the coaching staff.
Based on anticipated ICC revenues of $ 2.7 billion, the funds-disbursement model of the ICC predicted that the ACB would get about $40 million during the 2016–23 commercial rights cycle. However, that has been changed to approximately $4.8 million annually due to a decrease in the ICC's projected revenues.
The ICC last made a payment of $2.5 to the ACB in July of the previous year. Full Members get ICC payments twice a year, in January and July.
Since no foreign team visits Afghanistan for bilateral series and the ACB's T20 event, the Shpageeza, is not broadcast outside of Afghanistan, ICC revenue is unfortunately the ACB's main source of funding.
Meanwhile, Afghanistan are scheduled to take on Pakistan and Bangladesh in warm-up matches before starting their T20 World Cup 2022 campaign against England on 22nd October in Perth.