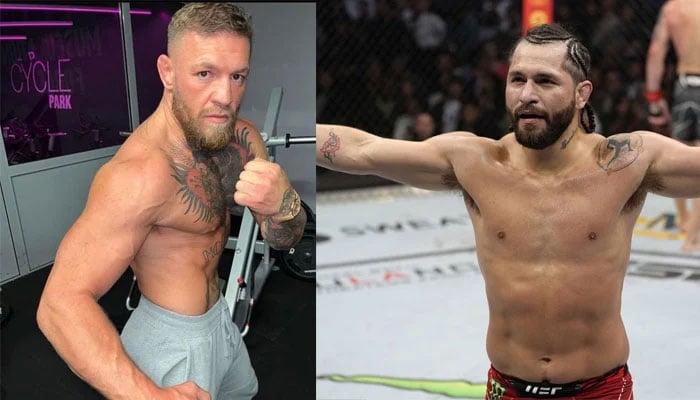 KARACHI: Conor McGregor should face Jorge Masvidal on his UFC comeback, according to Henry Cejudo, because of the fight's potential pay-per-view draw.
McGregor has been tweeting videos of himself working out in a mix of boxing and MMA as he continues to recover from the fractured leg he sustained in last July's loss against Dustin Poirier.
The Irishman said this week on social media that he intends to return to 170 pounds after gaining weight during his rehabilitation.
While McGregor has been sidelined, several fighters have called for him to return, including Masvidal, a hugely popular figure who hasn't fought since losing to Colby Covington in March.
"This is a good fight for Conor McGregor. Why? It's because there's no grappling involved. You want guys that can strike and that want to strike and don't want to grapple. Plus, Jorge Masvidal hasn't won a fight," Cejudo said on his YouTube channel.
"I think he's on a three-or four-fight losing streak? Something like that? But I think Jorge Masvidal would be the best return for him, 170 pounds. They both have a mouthpiece. Just imagine how many pay-per-views they could sell."
Early in the year, Masvidal and McGregor exchanged verbal jabs on social media, which delighted fans who wanted to see the two popular pay-per-view draws square off. Given that both fighters are on losing streaks—McGregor has only won one of his last four UFC fights—a matchup between the two would make sense.