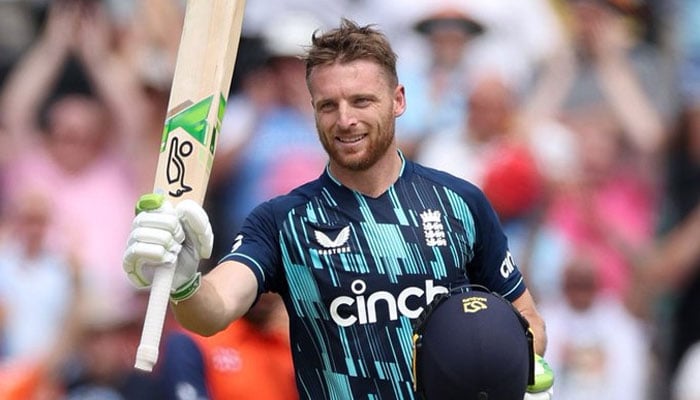 KARACHI: England white-ball skipper Jos Buttler said he is "100% fit" to play again after missing nearly two months due to a calf injury.
As they complete their World Cup preparations, Buttler will captain England against Australia in the first of three Twenty20 internationals on Sunday.
The 32-year-old was completely absent during England's 4-3 series victory in Pakistan and hasn't played since The Hundred.
"The fitness is good. I'm feeling great and excited to play cricket again," Buttler told BBC Sport.
After playing two games in Canberra on Wednesday and Friday, England will play the T20 World Cup hosts and defending champions in Perth on Sunday.
Before their World Cup campaign gets underway against Afghanistan in Perth on October 22, they play one more pre-tournament game — probably not a full international — against Pakistan in Brisbane on October 17.
Though Buttler is fit, England still have concerns over batter Liam Livingstone, who has also been out since The Hundred with an ankle injury and could miss the start of the tournament.
"He is still a little way off at the minute so he's building back," Buttler said. "Hopefully he'll get back to full fitness before the start of the World Cup."
Along with all-rounder Ben Stokes and fast bowler Chris Jordan, Livingstone is one of three players who have joined England after the Pakistan tour.