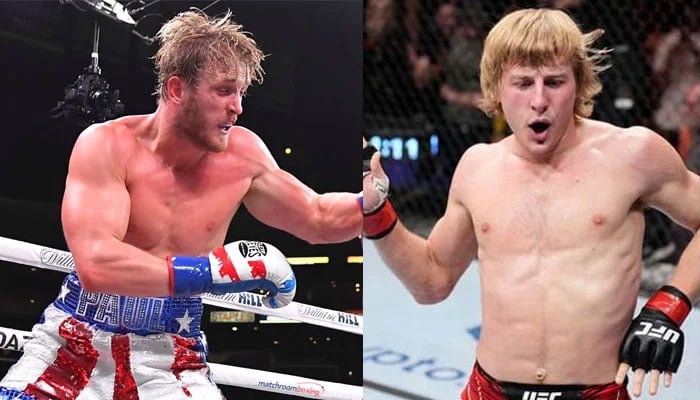 KARACHI: Paddy Pimblett has backed Anderson Silva to defeat Jake Paul in the first three rounds in their upcoming boxing bout in Arizona later this month
Pimblett feels Paul's nascent boxing career will face its toughest test to date against him. Silva is Paul's first opponent who had a successful boxing record and a height and reach advantage.
The former UFC light-heavyweight champion Tito Ortiz, who Silva knocked out in the first round of their meeting last year, joined Pimblett on his podcast Chattin' Pony to discuss the fight. Even though Ortiz is a well-known Pauls supporter, he predicts an early Silva victory, and Pimblett agreed.
"[Silva is] one of the best strikers in MMA history. He's coming up on the fight now against Jake Paul. I don't think Jake Paul's gonna make it out of three rounds. That's my opinion. But I think it's going to be a great fight. I know Jake Paul puts in great work," Ortiz said.
Pimblett concurred with the analysis and added: "As you say, he's one of the GOATs [Greatest of All Time]. I'm with you on the prediction as well. I can't see Jake Paul getting out of three. There's no chance. He's going to realise what it's like fighting an actual striker, and he's gonna get bingo'd."
Jake in the boxing ring or his brother Logan, who has offered to appear in the octagon to make it happen, have both been mentioned as potential opponents for the UFC fighter in the past. The American pair are both strong boxers with notable wrestling backgrounds, but they would be vastly outmatched against Pimblett in an MMA cage.