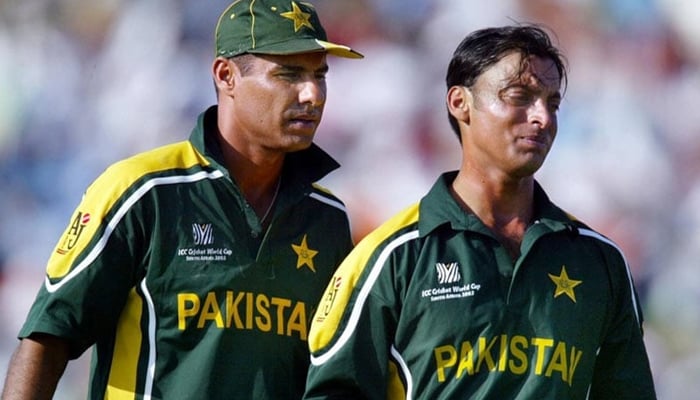 KARACHI: Pakistan's former fast bowler Shoaib Akhtar shared that his biggest inspiration was his ex-teammate, Waqar Younis. 
Shoaib made his international debut when Waqar and Wasim Akram were at their peak. 
"My greatest inspiration was obviously Waqar Younis. I used to learn a lot from him," he said. "I started playing cricket while watching Imran Khan," Akhtar responded to a question during a local event in the UK. 
Recognized as fastest bowler in the cricket world, Akhtar represented Pakistan in 46 Tests, 163 ODIs, and 15 T20Is from 1997 to 2011. 
Akhtar bowled the fastest delivery (100.23m) in cricket history.