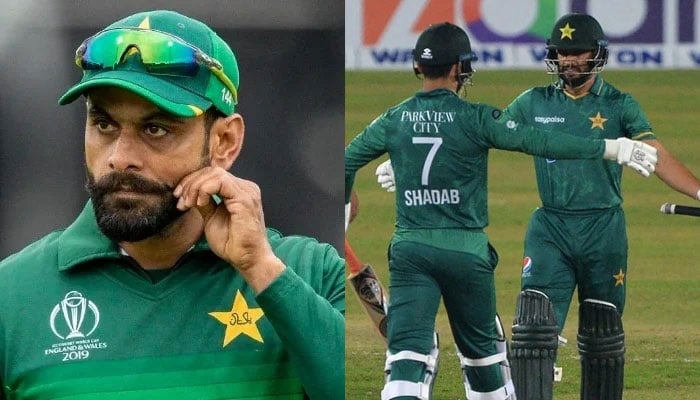 KARACHI: Former Pakistan captain Mohammad Hafeez questioned Shadab Khan and Mohammad Nawaz's promotion up the batting order to number 4 and 5, saying it will put more pressure on the middle order of the national team.
Shadab was sent to bat at number four during Pakistan's tri-nation series clash against New Zealand at the Hagley Oval.
Fans lauded the strategy as Shadab scored 34 runs off 22 balls; however, Hafeez slammed the decision and said the decision will give Pakistan short-term success but the middle order will remain an issue.
"Promotion of Shadab Khan at no 4 & Mohammad Nawaz at no 5 can give short term success but wil put more pressure & doubts in the minds of middle order batters. Why they r there for??? If no confidence on them then why they r with the team?? Middle order will remain an issue," he wrote on Twitter.
Pakistan, on Saturday, beat New Zealand by six wickets, thanks to Babar Azam and Shadab Khan's batting performance and an excellent bowling display by the bowlers.