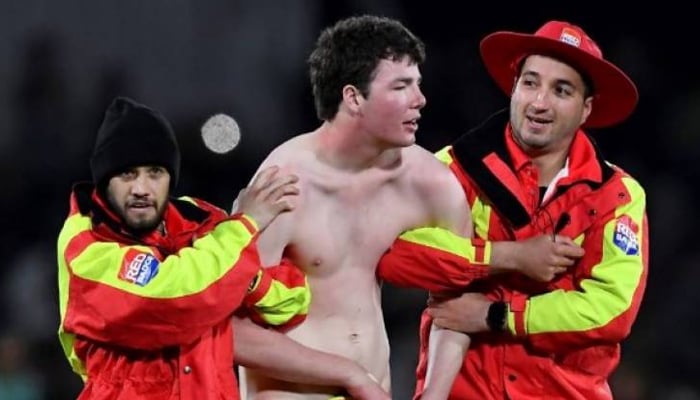 CHRISTCHURCH: A naked spectator ran into the ground during Pakistan's batting against New Zealand in a T20I tri-series match today. 
A naked man invaded the ground when Babar Azam and Shadab Khan were batting. The nude pitch invader made rounds before he was caught by security. 
He was taken into custody and further action will be taken in due course. 
This wasn't the first time such a thing happened during a Pakistan vs New Zealand game. During Pakistan vs New Zealand Test match in 2020, a naked man invaded the pitch and passed Mohammad Rizwan and black caps' skipper Kane Williamson. 
Pakistan beat New Zealand by six wickets to win second consecutive match in T20I tri-series.