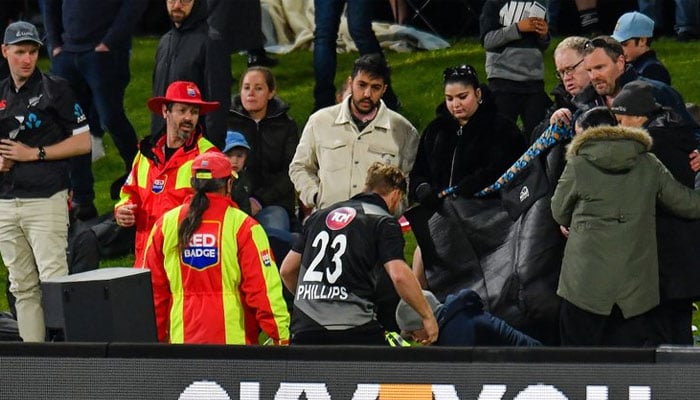 CHRISTCHUCH: A young cricket fan was hospitalised after getting hit by the ball during New Zealand's clash against Bangladesh at Hagley Oval on Sunday.
The 12-year-old girl was struck in the head during the Twenty20 match against Bangladesh in the tri-nation series by a six hit by Glenn Phillips.
Phillips was quick to notice the occurrence and rushed toward the girl to check up on her.
New Zealand Cricket said on their official Twitter handle that "she was lucid and able to sit up when she was assessed by doctors at the ground."
"She has since been taken to hospital for further checks," it added.
It is worth mentioning here that the Black Caps beat Bangladesh by eight wickets after losing to Pakistan on Saturday.